A blend of natural plant-based ingredients to strengthen hair, hydrate, and gently cleanse a sensitive scalp. Perfect for those with dry, damaged, and/or color-treated hair, this vegan shampoo is proven to calm scalp inflammation and repair hair strands for stronger, healthier locks. (10 fl. oz.) Formerly called "Emmy".
Regular price
Sale price
$26
Unit price
per
SALE
SOLD OUT
IS THIS SHAMPOO FOR ME?

Say goodbye to breakage and hello to radiant, nourished hair with the Hydration Revival Shampoo. Our versatile formula is specially designed to cater to all hair types, including treated or colored hair and gray/silver locks.

No more weighing down fine hair with heavy products, or sacrificing hydration for those with thick locks - Emmy delivers the perfect balance of lightness and luxurious hydration for all.
INGREDIENTS

Our favorite ingredients:

Gotu Kola ○ Aloe Vera Gel ○ Hydrolyzed Silk Protein [plant source] ○ Beet Root ○ Pro Vitamin B5 ○ Castor Oil ○ Charcoal ○ Rose hip Seed Oil ○ Avocado Oil ○ Colloidal Silver

✓ Vegan and nut free
✓ Clean ingredients you can trust
✓ Rich, hydrating formula

✘ Irritants
✘ Nasty smells
✘ Filmy residue
✘ Phthalates, parabens, sulfates, petrochemicals, mineral oil, silicone or talc

005-101-100
SHIPPING & RETURNS

Shipping: All products are made in the USA and shipped within 1-2 business days, unless you purchase a pre-order item.

Returns: you can return any items within 30 days of the delivery date. Visit our returns page to see our entire policy.
View full details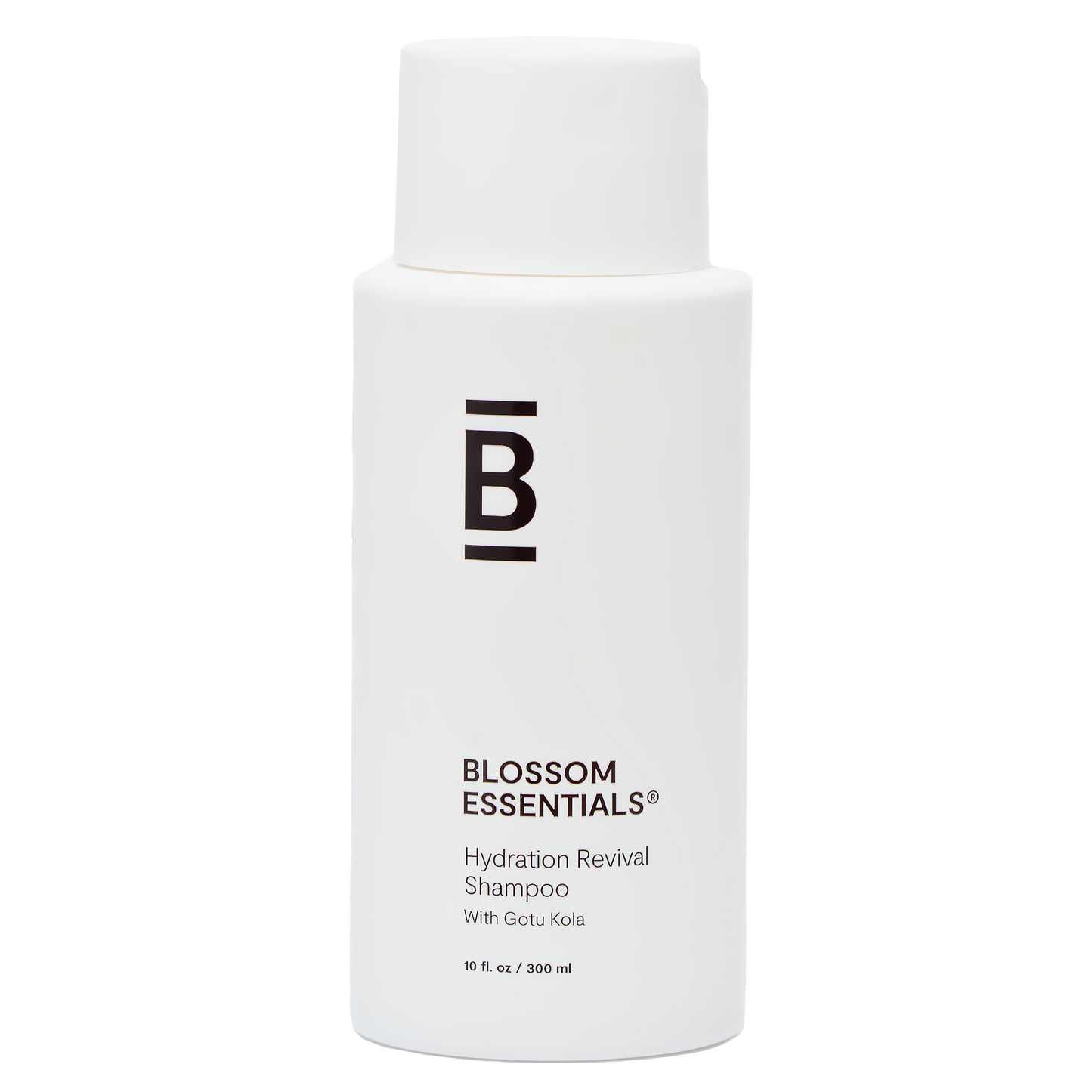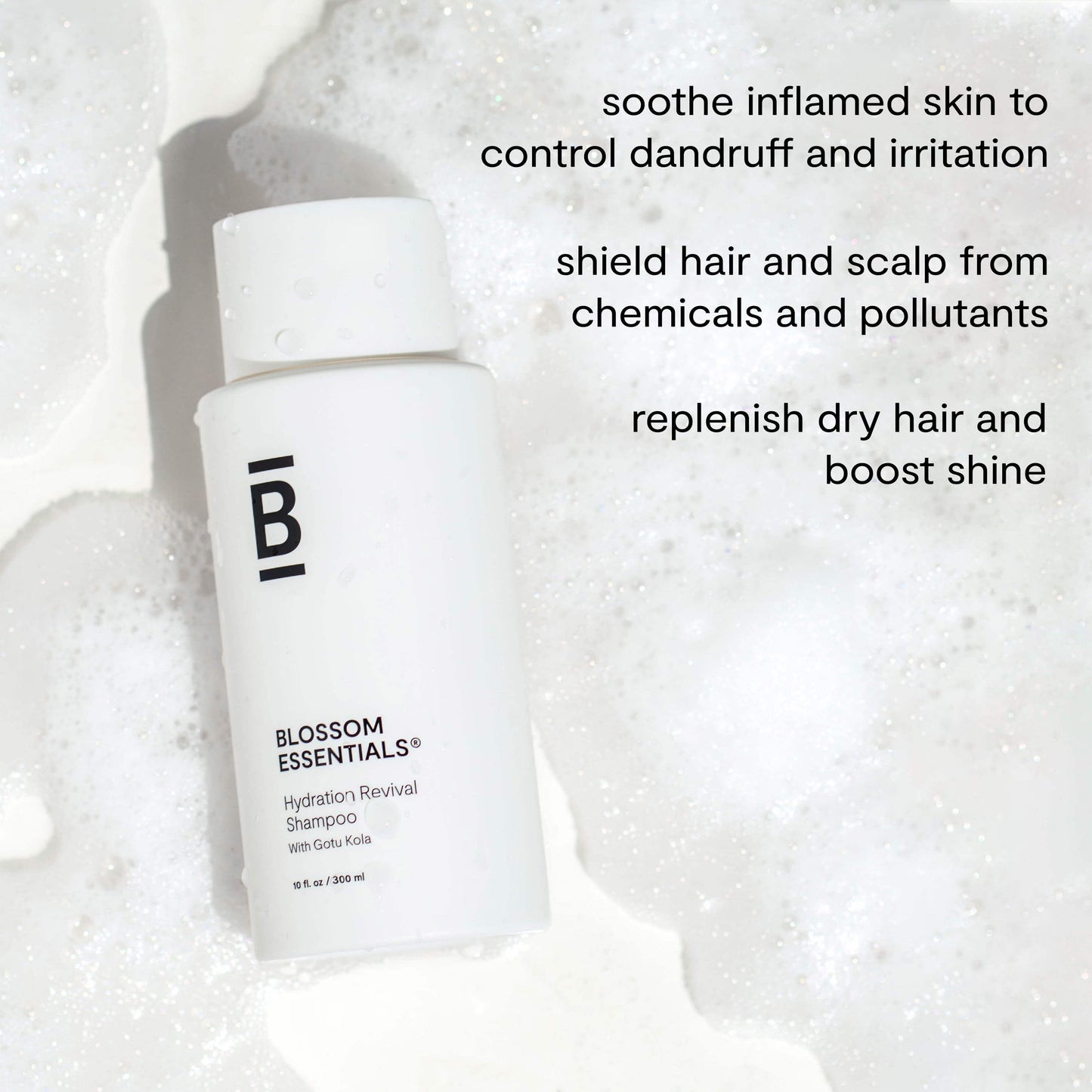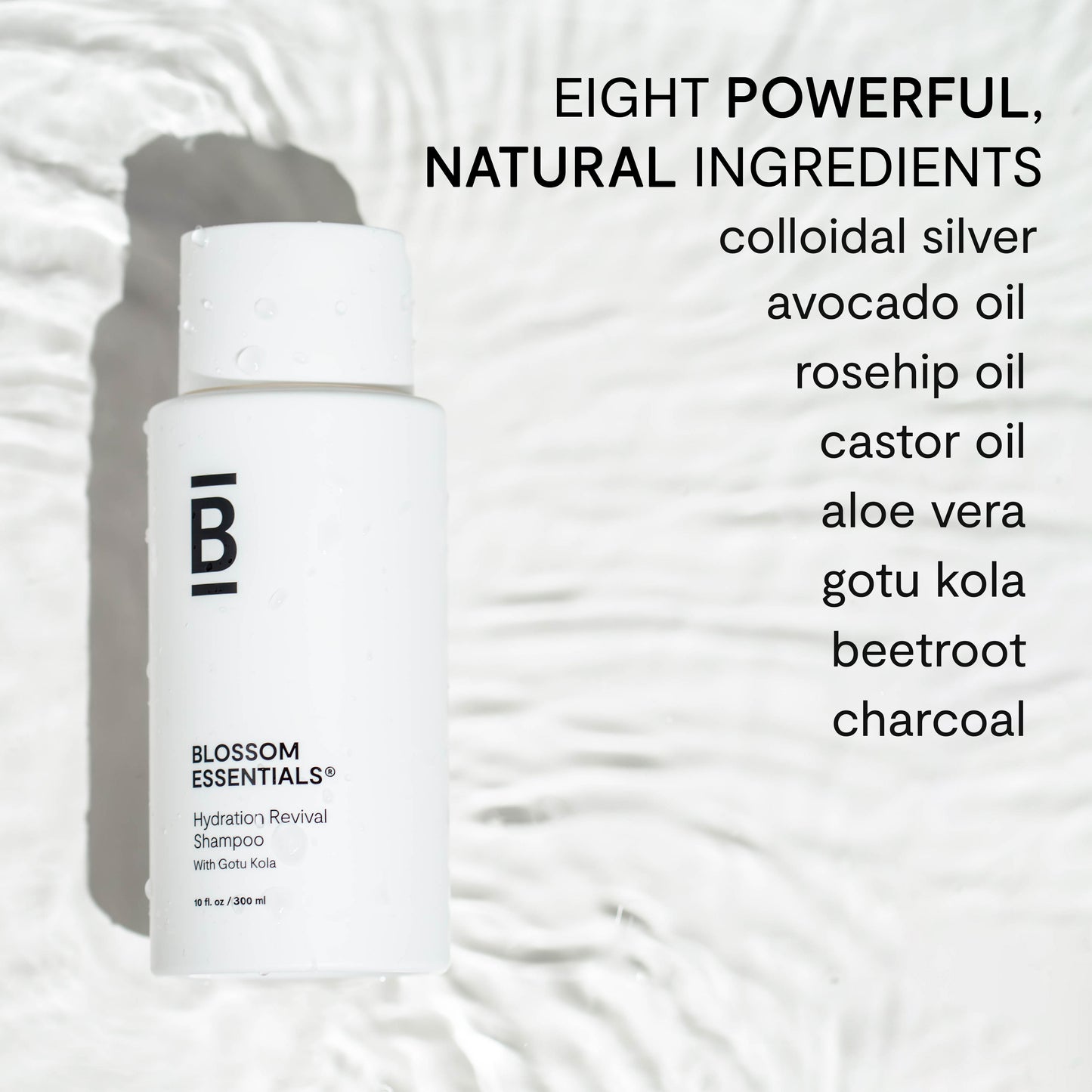 "Lots of lather with using a small amount of shampoo. Love it!! Smells great! Never had a product like this before."

★★★★★ -Mary N.

"Two washings and the itching seems to be at a minimum. Looking forward to it being completely gone. This is the first shampoo that has worked!"

★★★★★ -Janet L.

"I ordered Emmy for my husband who has scalp issues & his white hair is dry & difficult to manage. He loves it..."

★★★★★ -Christine F.
Clean &
Gentle
No Silicones
or Alcohols
No Artificial
Fragrance
No Sulfates
or Parabens
Vegan &
Nut Free
Safe For All
Hair Types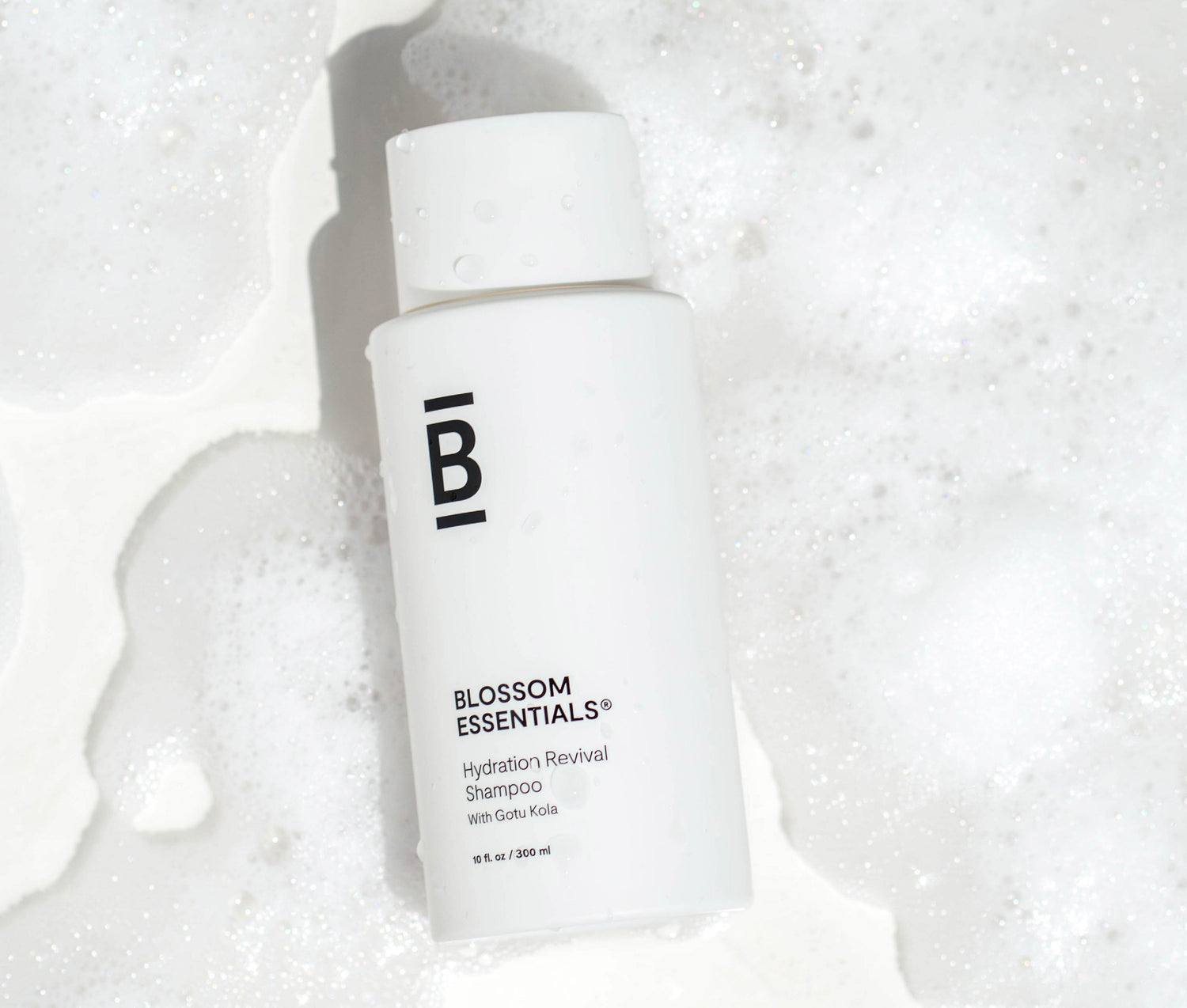 SALON QUALITY HAIRCARE WITHOUT THE NASTIES
○ A natural shampoo that doesn't compromise between salon-quality results and safe, non-toxic ingredients

○ Gently remove dirt and product buildup without damaging or drying out your hair shafts

○ Strengthen the hair follicles, reduce breakage and encourage healthy, voluminous hair growth
WHY WE LOVE THIS
HYDRATE & STRENGTHEN

Humectants draw water in, while natural oils strengthen your hair follicles.

MOISTURIZE & SOFTEN

Nourishing oils relieve dryness while softening your hair and skin.

CLARIFY & PROTECT

Gently cleanses and protects without stripping your hair of natural oils.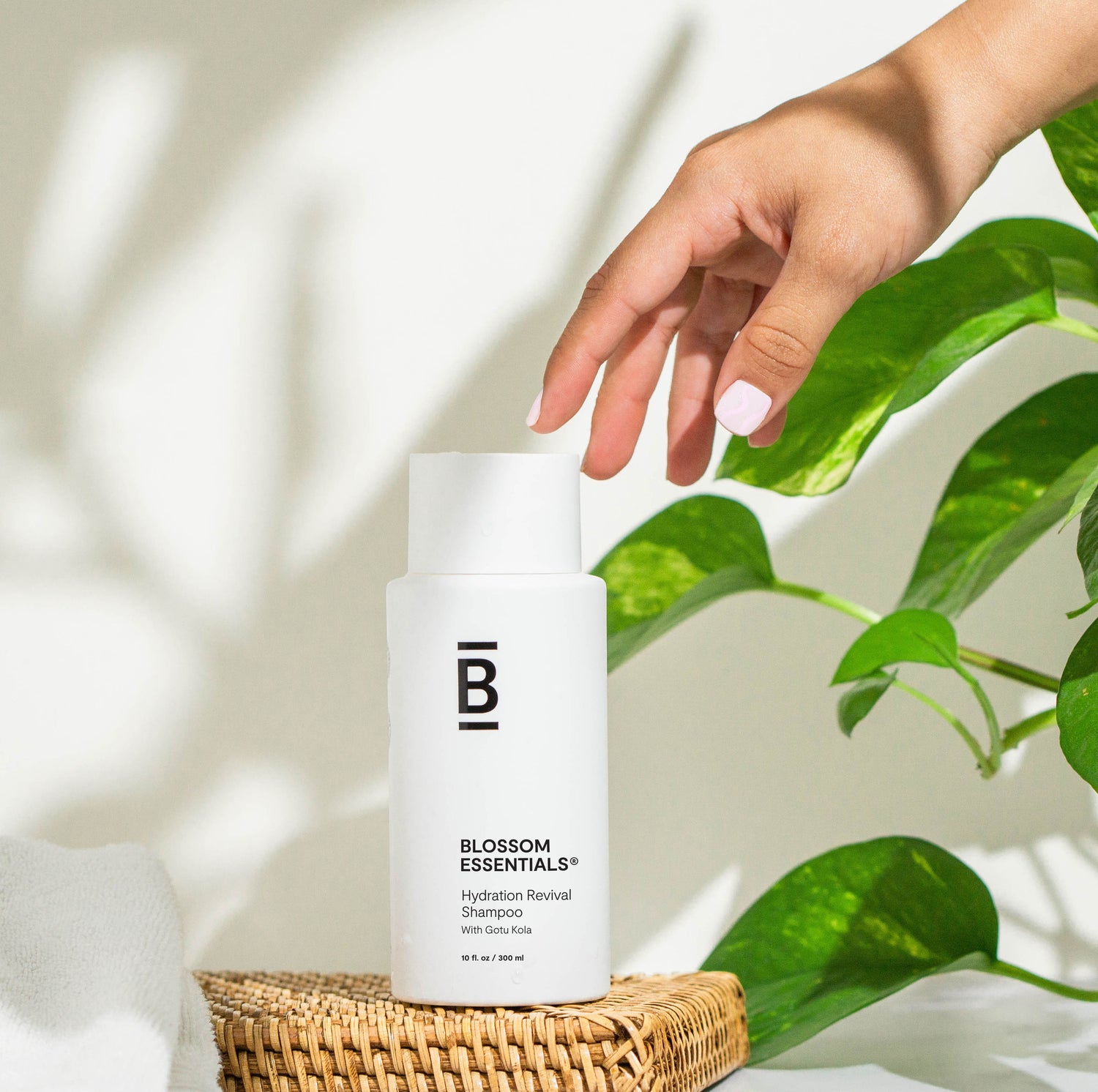 KEY INGREDIENTS
GOTU KOLA
Strengthen hair and stimulate hair growth
CASTOR OIL
Hydrate, strengthen, and protect hair follicles
CHARCOAL
Cleanse and remove scalp build-up
ROSEHIP OIL
Reduce dryness and itching; Loaded with antioxidants
BEETROOT
Rehydrate scalp, while reducing dandruff and inflammation
COLLOIDAL SILVER
Reduce Inflammation and destroy bacteria
FREQUENTLY ASKED QUESTIONS
Why is the Hydration Revival Shampoo special?

The Hydration Revival Shampoo was designed for people who want a clean and natural shampoo that actually hydrates and softens your hair. Most natural shampoos leave your hair sticky, dry and dull, so the goal was to bring you salon quality style hair solutions without all the harmful chemicals.

It was also designed to clarify the scalp and remove all the gunk and build up so that you can grow stronger, healthier-looking hair! And lastly, it has multiple inflammation-soothing ingredients to soothe an itchy, irritated scalp!
Is the shampoo natural and safe?

The Hydration Revival Shampoo is 95% naturally derived and only made with gentle ingredients that when blended together to give a non-irritating, pH balanced effect.


The Hydration Revival Shampoo does not contain any:

Drying alcohols, silicone, parabens, sulfates, SLES, artificial fragrance, nuts, animal-products (it's vegan!), and gluten
Can the shampoo be used on grey/white hair?

Yes! While the Hydration Revival Shampoo does have a slight tint to it, it won't causing any dying or staining! (Don't worry, it's been tested 😉)
Can the shampoo be used on treated/colored hair?

Yes! The Hydration Revival Shampoo is safe to use on treated or colored hair.