Nourish and soothe your face and body with our quick-absorbing, antioxidant-rich hydration oil. Infused with marula oil, golden jojoba, rosehip, and vitamin E, this gentle oil deeply hydrates, locks in moisture, soothes inflammation, softens skin, and reduces the signs of aging. (1.9 fl. oz)
Regular price
Sale price
$34
Unit price
per
SALE
SOLD OUT
IS THIS OIL FOR ME?

From combatting dryness to reducing the appearance of fine lines and wrinkles, and enhancing your skin's youthful glow, this antioxidant-rich oil combines the benefits of several products into one.

Respecting the delicacy of your facial skin while robustly nourishing your body, this oil's lightweight, quick-absorbing formula locks in moisture and soothes inflamed skin. The result? Soft, supple, and healthy skin from face to toes.
INGREDIENTS

Our favorite ingredients:

○ Marula Oil ○ Squalane ○ Golden Jojoba ○ Rosehip ○ Vitamin E

✓ Unscented
✓ Nut free
✓ Vegan
✓ Clean ingredients you can trust

✘ Irritants
✘ Nasty smells
✘ Filmy residue
✘ Phthalates, parabens, sulfates, petrochemicals, mineral oil, silicone or talc

009-101-020
TEXTURE & SCENT

This oil is very lightweight and gentle. It does not feel heavy or greasy.

The oil is unscented.
HOW TO USE

Apply the oil to the face or body as needed for intense hydration morning and night.

To maximize absorption, apply oil to damp skin.

P.S.: This oil is great for soothing an inflamed, itchy scalp and can also be used as a nourishing hair mask!
SHIPPING & RETURNS

Shipping: All products are made in the USA and shipped within 1-2 business days, unless you purchase a pre-order item.

Returns: you can return any items within 30 days of the delivery date. Visit our returns page to see our entire policy.
View full details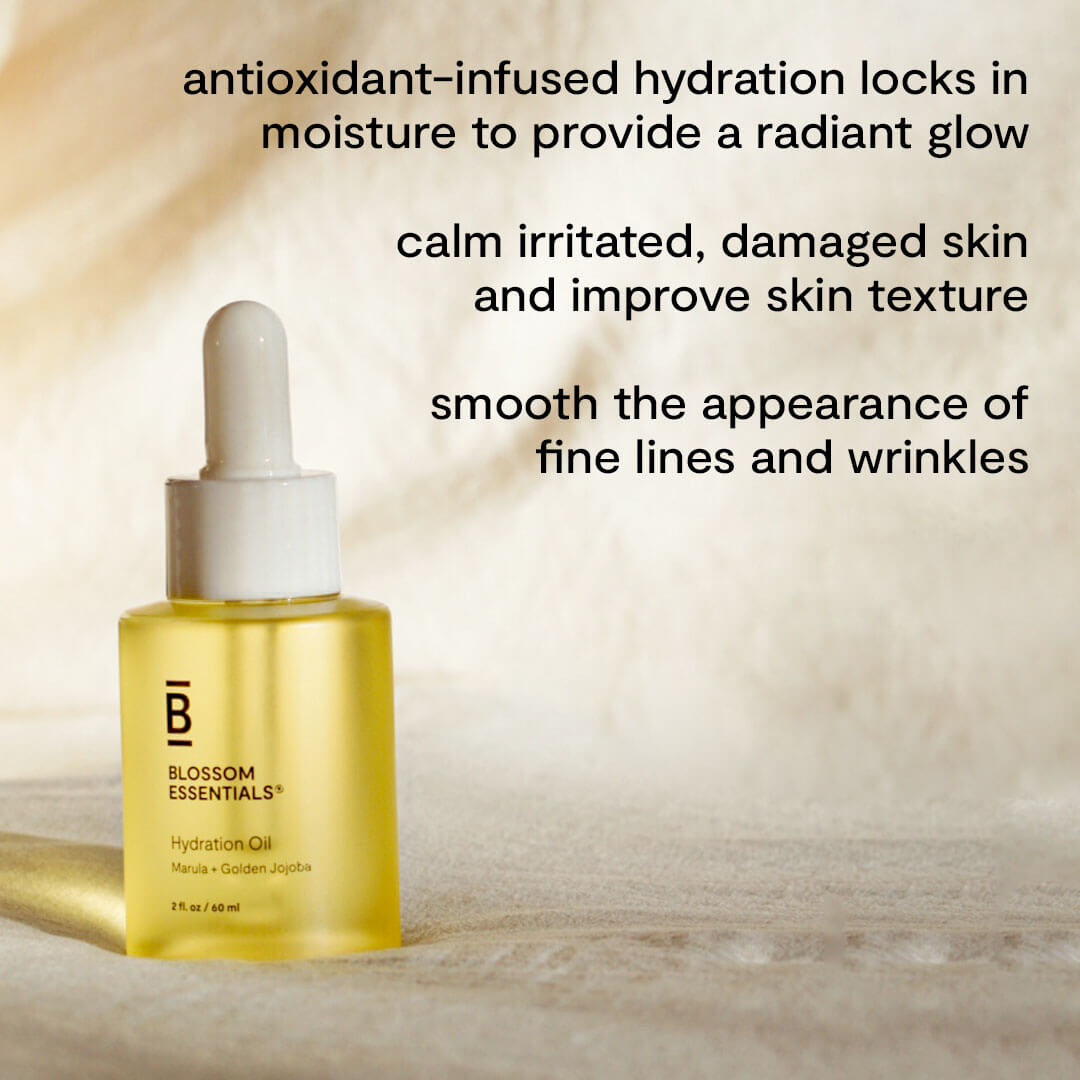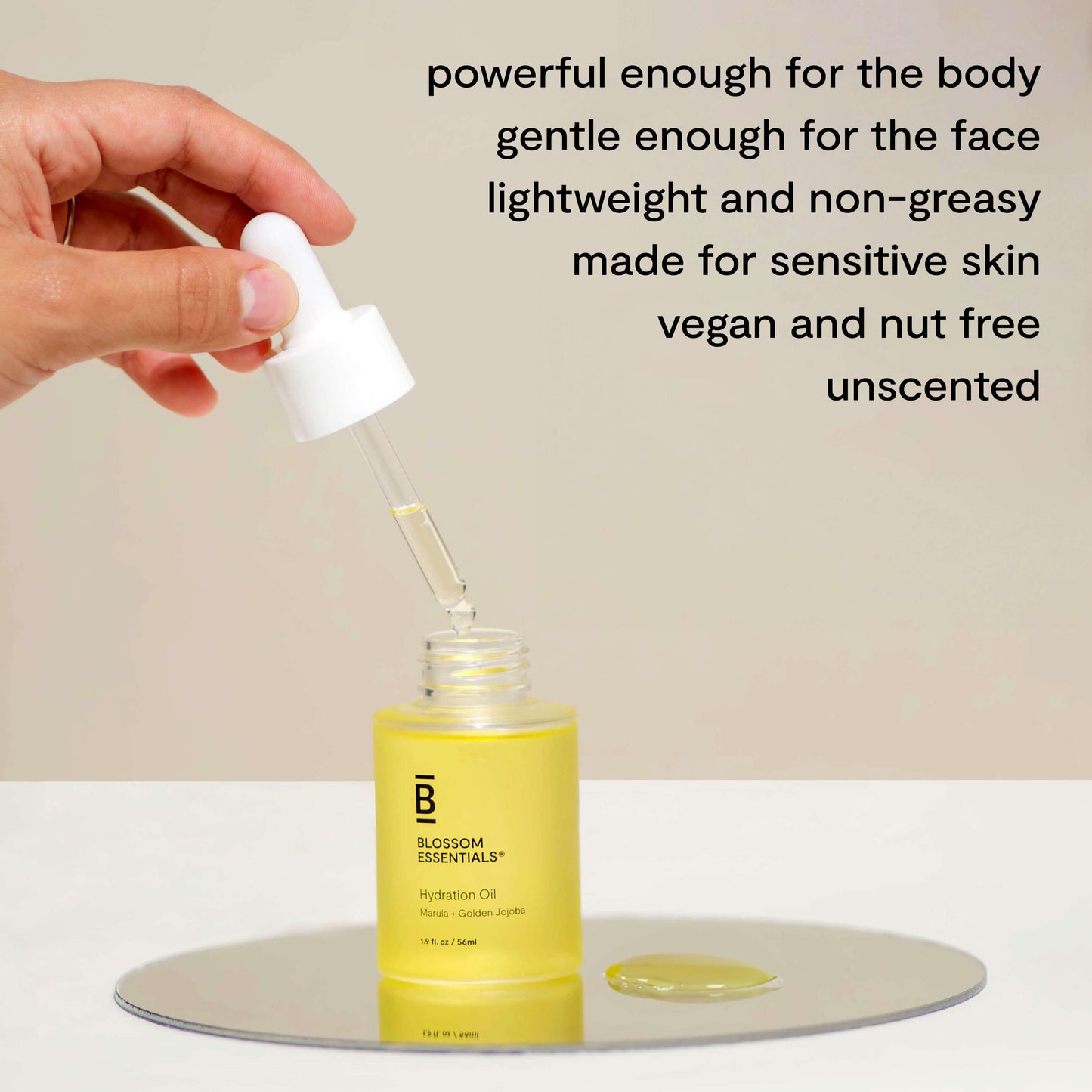 Clean
& Natural
Vegan &
Nut Free
No Drying
Alcohols
Light &
Gentle Feel
Science-
Backed

No Synthetic Fragrances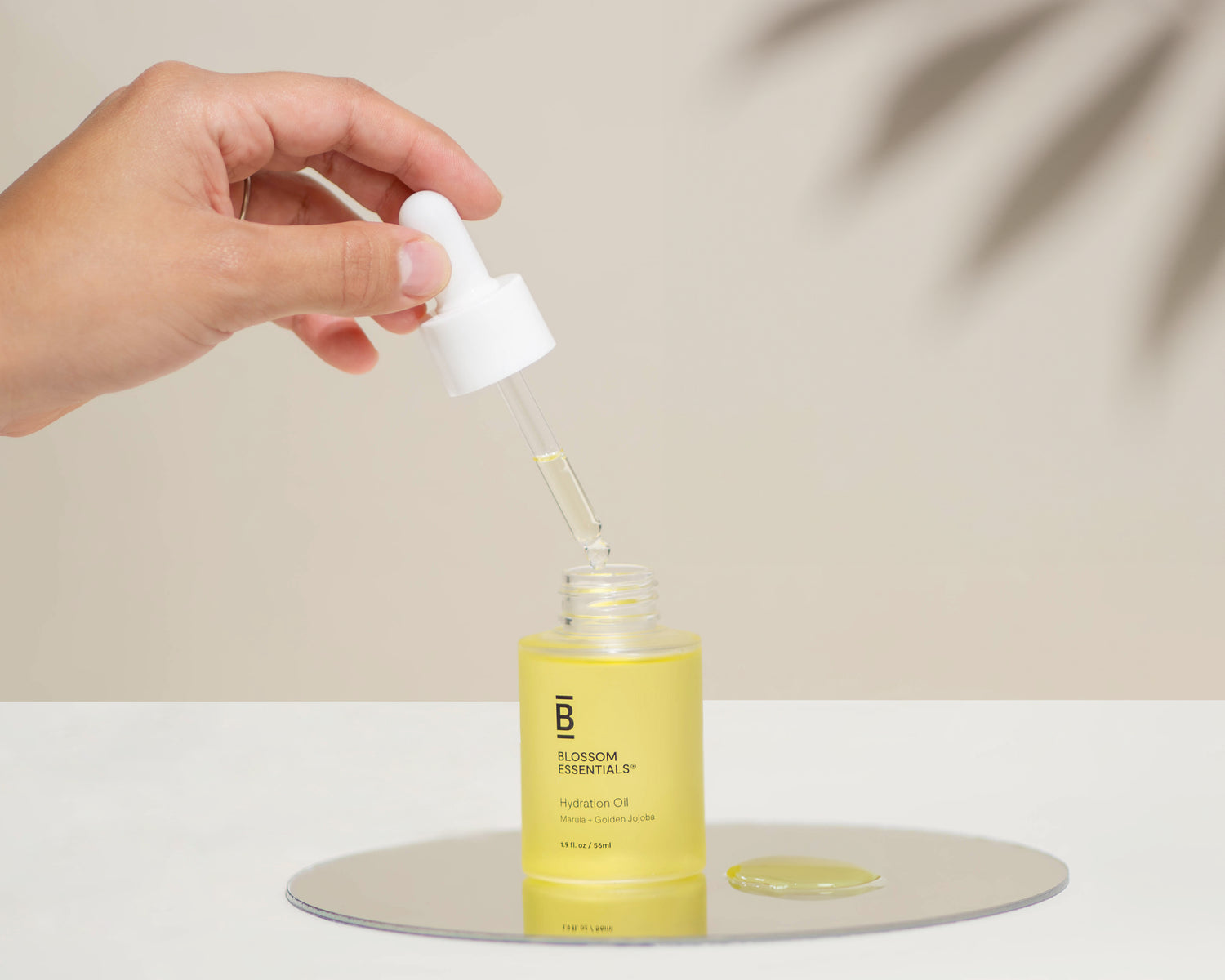 NATURE'S GIFT FOR REVIVED SKIN
○ Boost your skin's health and glow with potent antioxidant-infused hydration

○ Calm inflamed, damaged, or irritated skin, restoring comfort and improving texture

○ Enhance your complexion's radiance and elasticity by smoothing the appearance of fine lines and wrinkles
WHY WE LOVE THIS
HYDRATE

Superior hydrators attract moisture, holding up to 500x their weight in water to refresh and smooth skin.

ANTI-INFLAMMATORY

Soothing effects alleviate skin irritation, diminishing redness and discomfort for a balanced and comfortable complexion

REPAIR & REJUVENATE

Boosts, refreshes, and strengthens the skin to inspire the growth of new, healthy, and youthful-looking skin.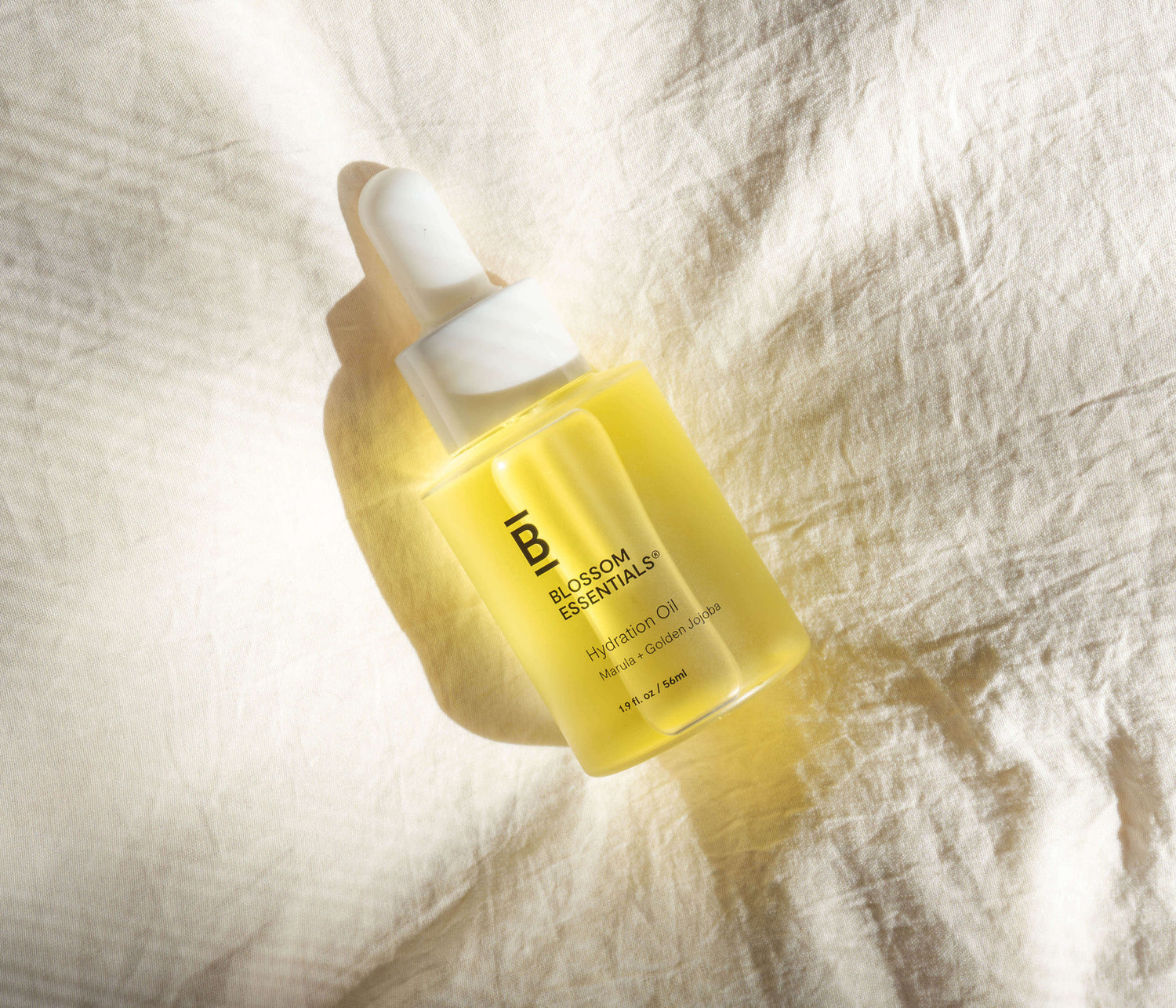 KEY INGREDIENTS
MARULA
Antioxidant-rich, hydrates and fights signs of aging, while reducing inflammation
GOLDEN JOJOBA
Mimics skin's oils, deeply hydrates, and maintains moisture barrier without pore-clogging
SQUALANE
Balances oil, retains moisture, softens skin, and reduces fine lines, with added soothing benefits
ROSEHIP
Vitamin-rich, improves skin tone, texture, pigmentation, and combats inflammation.
VITAMIN E
Powerful antioxidant, reduces UV damage for smoother skin, and calms inflammation
FREQUENTLY ASKED QUESTIONS
What's included and what's not

This oil is extremely clean, vegan and natural.

It does NOT have:

Gluten, soy, parabens, SLS/sulfates, synthetic fragrances, phthalate, mineral oil, talc, silicone, alcohol, nuts, coconuts or any other harmful ingredients
Is this oil suitable for all skin types?

Absolutely! This oil is formulated with a blend of natural ingredients like Marula Seed Oil, Golden Jojoba Seed Oil, and Squalane, all of which are known to be gentle and beneficial for all skin types, whether you have dry, oily, combination, or sensitive skin.
Can I use this oil under makeup?

Of course! In fact, it can provide a smooth, hydrated canvas for your makeup. Just ensure you give the oil a few moments to fully absorb before applying your makeup on top.
Will this oil cause breakouts or clog my pores?

This oil is designed to be lightweight and non-comedogenic, which means it shouldn't clog your pores or cause breakouts. Ingredients such as Squalane and Golden Jojoba Seed Oil are known for their ability to balance oil production and moisturize without causing breakouts.
Is this oil safe for sensitive skin?

This oil is crafted from natural ingredients known for their gentle, soothing properties, such as Golden Jojoba Seed Oil and Squalane. However, as with any new product, we recommend doing a patch test first to ensure it's suitable for your skin.
What are the main active ingredients in this oil?

This oil boasts a blend of potent, natural ingredients including Marula Seed Oil, known for its hydrating and protective properties; Golden Jojoba Seed Oil, which balances oil production; Rosehip Seed Oil, a rejuvenator that improves skin tone and texture; Squalane, a powerful hydrator; and Vitamin E, a powerful antioxidant that helps protect the skin.